Draw More Furries -
How to Create Anthropomorphic Fantasy Creatures
This follow-up book to Draw Furries is packed with more fantastic furries and scalies to draw!
This book shows readers how to create anthropomorphic characters (animals with humanlike characteristics) that effectively convey various personalities, combining elements of people with those of furry (or feathered or scaled) animals, reptiles and mythical creatures.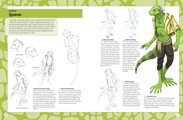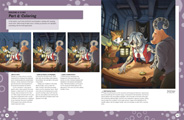 Learn anatomy, facial expressions, poses, costumes, coloring and more!
Publisher: Impact Books

ISBN-13: 978-1440314735

November 23, 2012

Color, 128 pages

Signed by the authors
$22.99
Collector Bundle (Book + Original Art):
The Collector Bundle includes the Draw More Furries book, plus a signed piece of original art from Draw Furries or Draw More Furries! Selected at random, but I'll do my best to pick something I think you'll like. :)
$30.00